La Paz, the port of illusion of Baja California Sur. In its waters, beaches and mountains, artists find inspiration that leads them to create artwork to tell stories, myths and legends where the interconnection between local inhabitants and nature is the main protagonist.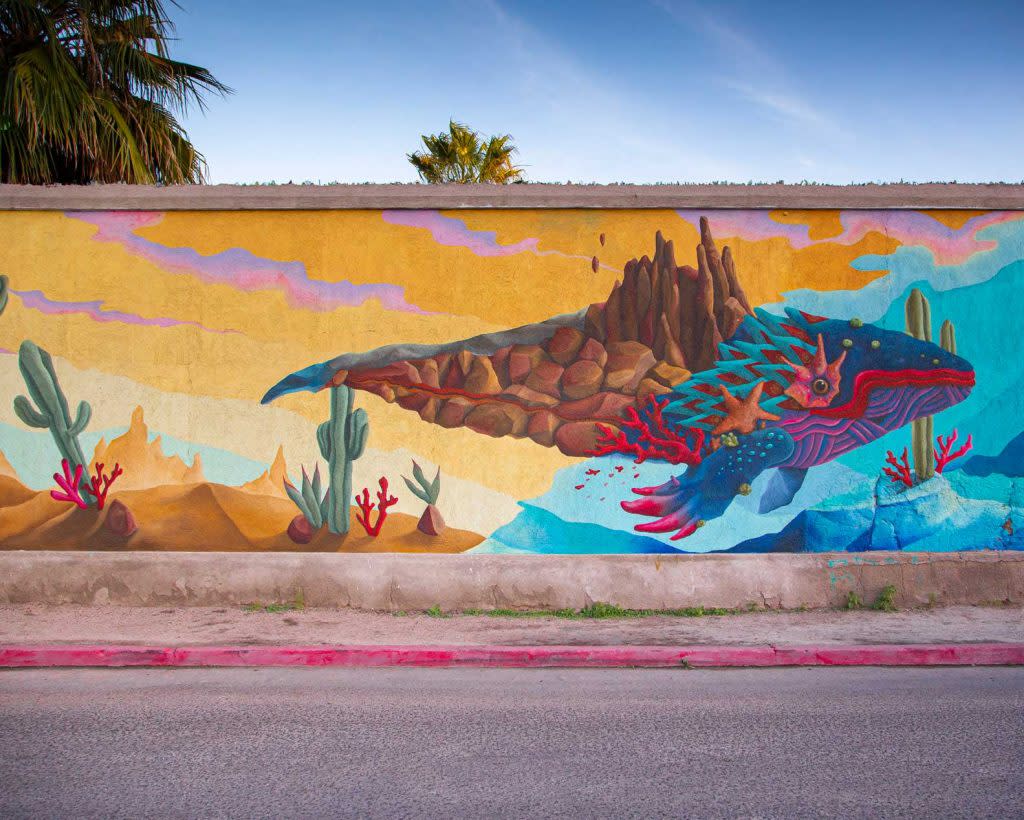 In recent years, a boom for capturing murals has emerged  throughout the city. With murals over 30 meters long, the city is full of color, which has expanded to encompass the roads that reach the most emblematic beaches of La Paz.
These murals have been created in collaboration projects between artists, civil society,  as well as the private and public sectors, giving life to the streets of the city while helping to create more pleasant public spaces and raising awareness about the importance of keeping beaches and streets clean.
In 2017, La Paz hosted the Ciudad Mural project where Colectivo Tomate, in conjunction with local organizations such as Urbanería, undertook the task of inviting 26 artists to color more than 1,300 square meters in the city center.
https://www.youtube.com/watch?v=cBcSs1JBYTM%20
Additionally, other projects such as El Color de la Memoria have been developed. In this one the photographer Leonardo Luna and the muralist Ulises Martínez tell stories of the communities and create documentary videos to rescue the legends that give identity to each of them. Among the communities they have managed to visit and document in La Paz are: El Esterito, El Triunfo and El Manglito, but they have interventions in other communities on the peninsula as far as Guerrero Negro.
Play Play Play Play Previous Next
In addition to offering guided tours in Spanish, English or French to discover the stories behind the murals in the city center, StreetArt La Paz has also prepared a map to take a virtual tour and identify where they are and who is behind each artwork. Take the opportunity to explore some of the most emblematic murals in the city and go on foot on your next visit to La Paz.