Espiritu Santo Island is one of the greatest attractions for all who visit La Paz. This magical place is considered a World Heritage Site by UNESCO due to its great marine wealth, its unique landscapes that combine the sea with the desert, and the great biodiversity it houses.

The trip to Espiritu Santo Island lasts a full day and you can do it on board different boats such as yachts, sailboats or pangas (small local boats).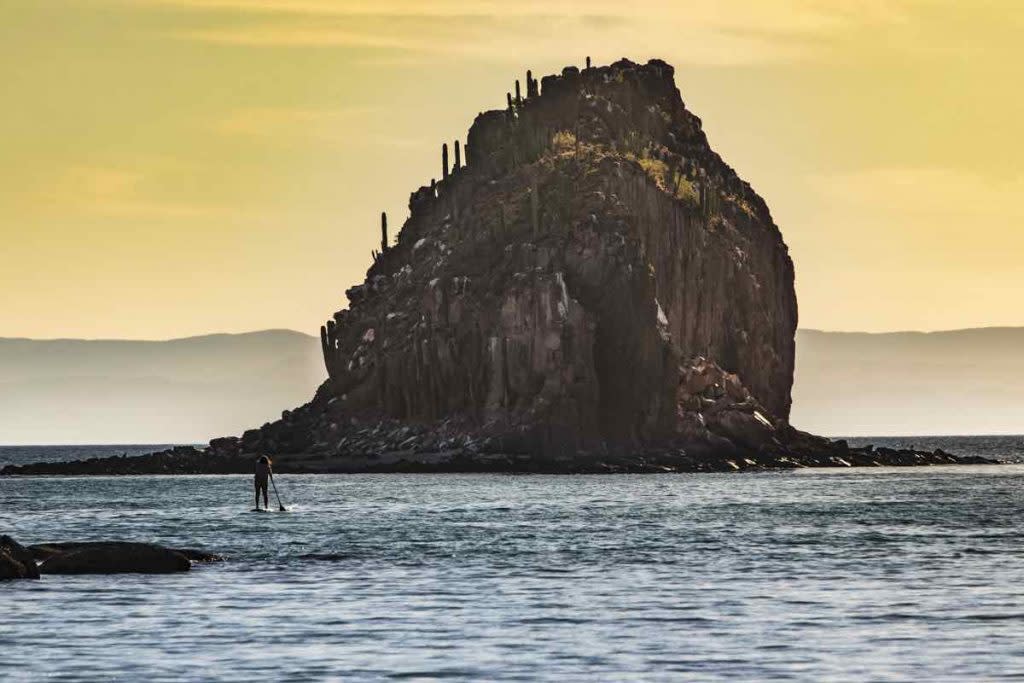 Once you arrive on the island it is possible to participate in activities such as snorkeling or diving with multi-colored fish, joining a pack of dolphins while kayaking or doing stand up paddle, falling in love with the landscapes through the sighting of endemic birds in the region, or hiking along one of the trails established by the National Commission of Natural Protected Areas (CONANP).
Every day, there are tour operators that make tours and visit various points of interest such as the area where pearls were grown at the beginning of the last century and currently has an abundant colony of frigate birds and other species. In the same way, they visit Los Islotes, where in the period between September 1st and May 31st it is possible to swim, snorkel or dive with sea lions in this area.

Most of the tours include lunch at one of the paradisiacal beaches where you can go kayaking, paddle boarding, snorkeling or just relax on its soft white sand while watching the different shades of blue in the sea.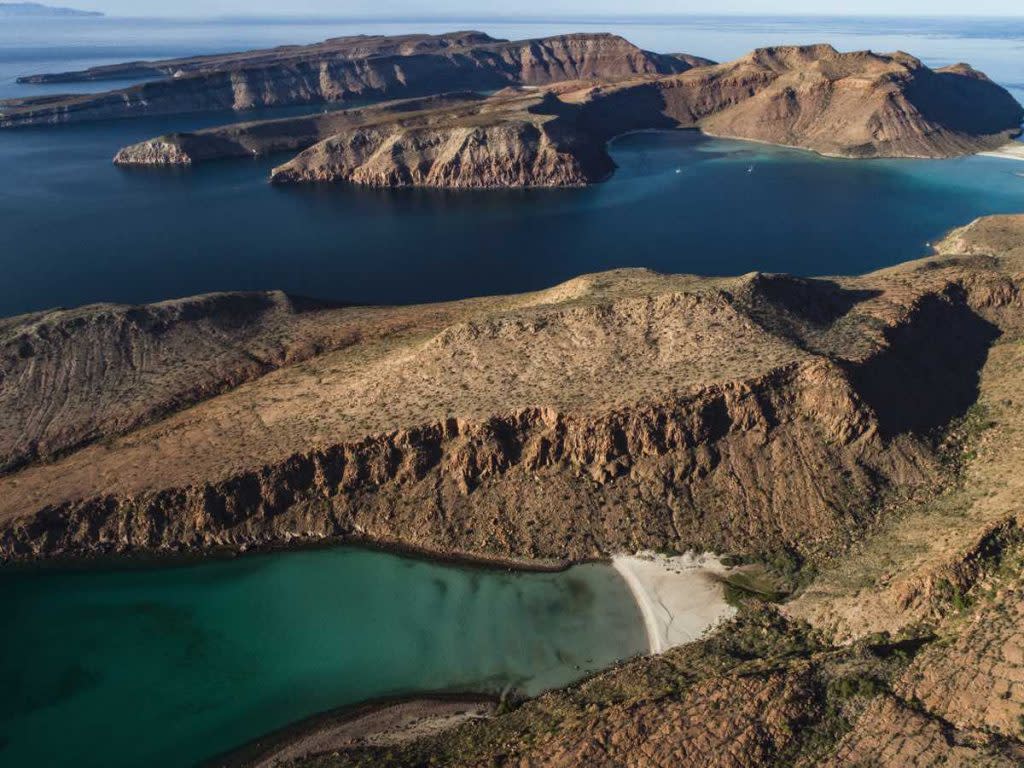 The beauty of Espiritu Santo Island is the perfect setting to experience glamping, that is, the incomparable experience of camping under the stars without neglecting the glamor and comfort on the seashore. Some of the operators specialize in offering this service and have specialized and trained bilingual guides to meet the needs and requests of visitors.

We recommend you to review in detail the list of operators that are based in La Paz so that you can select the one that offers the type of trip you are looking for. No matter which one you choose, it will always be a place you will dream of returning to.