The coasts of Baja California Sur are a natural wonder, and proof of this is that gray whales have chosen these waters to breed  and give birth to their calves year after year. Less than a hundred years ago gray whales were close to extinction as a result of excessive hunting and a lack of adequate policies for their conservation. However, beginning in  the middle of the last century, its hunting was banned internationally, which led to an increase in its population, and in 1994 it was removed from the IUCN red list. It is currently estimated that the population of this species in the Pacific Ocean has increased to more than 25,000 specimens.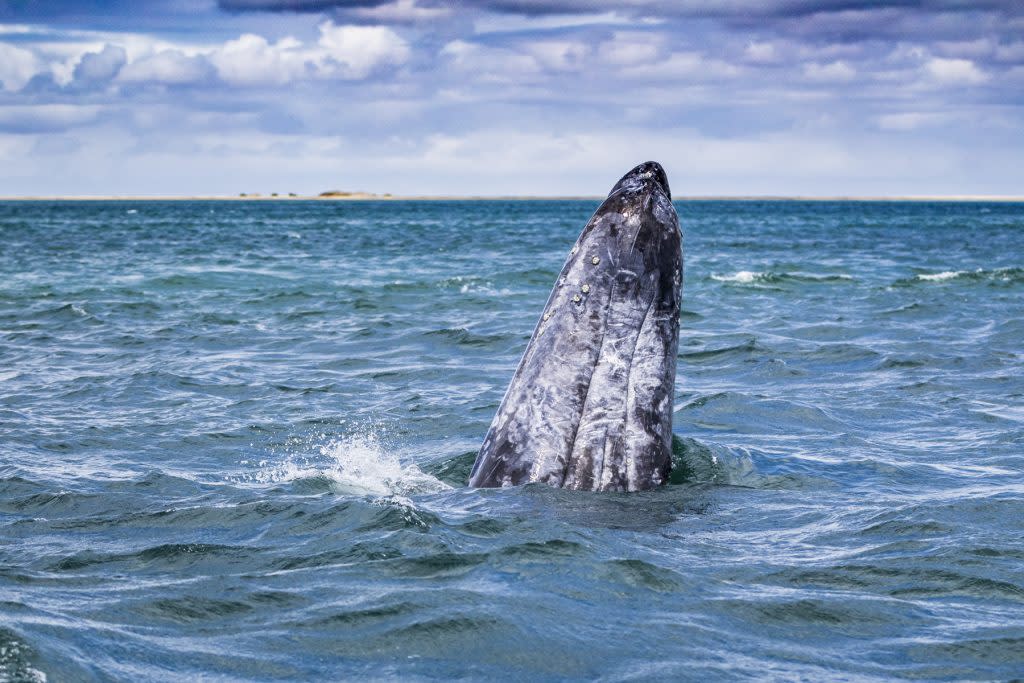 During the winter, these whales perform one of the most extensive migrations of any mammal by traveling more than 15,000 kilometers from the north of the continent in the Bering Sea to Baja California Sur. Upon reaching the peninsula, they are concentrated in different lagoons, including Laguna Ojo de Liebre, San Ignacio Lagoon and Magdalena Bay. The  latter is the one closest to La Paz.

To see the gray whales, it is necessary to travel to one of these bays. Magdalena Bay is just under 3 hours away so you can make the trip returning on the same day. On the other hand, San Ignacio Lagoon and Ojo de Liebre are about 10 hours away by road, so this implies a trip of several days which can also be used to get to know other places of the peninsula.

In La Paz, tour operators offer tours that range from one day trips including transportation, food, snacks and the boat tour to see the whales to tours of two or more days with lodging on the shore of the bay in glamping or local hotels and more opportunities to see the whales up close.

If you prefer to travel on your own, you can rent a car in La Paz with local agencies and move to one of the Magdalena Bay ports such as Puerto Chale, San Carlos or López Mateos, where you can hire the services of local whale watching cooperatives. Please make sure they have the appropriate permits and show their flag as authorized providers.

The official whale season begins on December 15th in the lagoons of San Ignacio and Ojo de Liebre and on January 1st in Magdalena Bay, extending until April 30th in those three locations. Either way, before starting your trip we recommend you to verify the presence of whales and weather conditions with local operators , so that you can adapt your itinerary to have the best possible experience and observe the gray whales and their calves swimming  their first meters before embarking on the way up north.